CONVENTION 18
"Everything worked seamlessly! We knew we were in good hands; we knew things would be ready to go on the event days … and that it would be executed perfectly."
Having worked with this client for many years, we are well aware of their expectations: at its core, it's about bringing people together in a comfortable yet equally stunning environment to inspire connection. With that in mind we carefully worked through the project requirements to offer a technically stunning event, at the right cost for the client; positioned to align with their brand values. With praise from the client, the on-site crew who'd acknowledged they'd never seen events look so good, and the surprise on the attendees faces as they arrived, we knew that our brand mission in going the extra mile ensured success for all.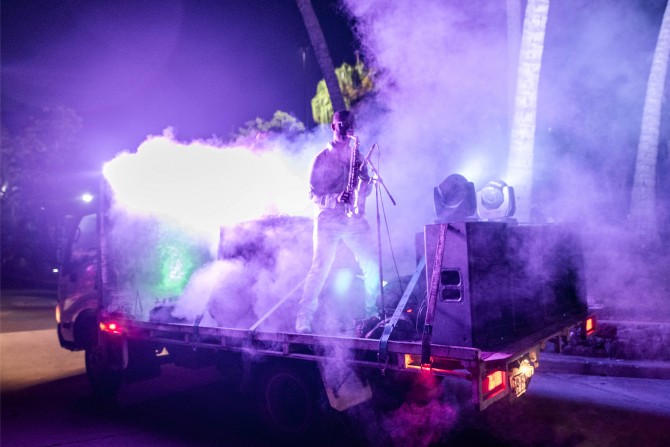 The Logistics
Convention 18 is an annual conference bringing together financial advisers who leverage banking financial systems – it's an experience we've been involved in for over a decade. With events spanning across multiple venues in Hamilton Island – with around 450 people attending each event – the project saw us planning the conceptual, technical and spatial designs that ranged anywhere from poolside parties, cocktail parties, gala dinners and networking activities.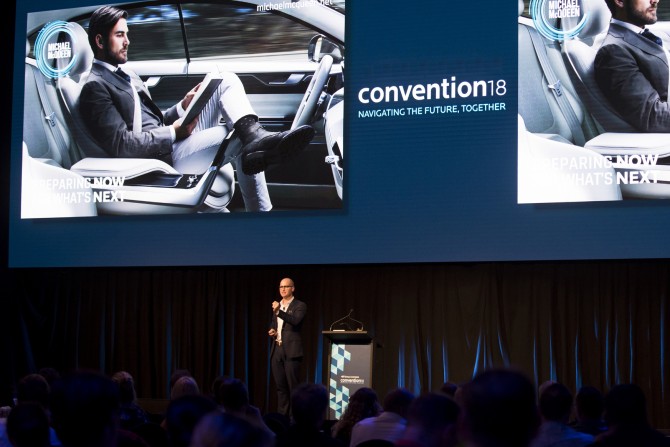 The Big Idea
Working with the client we saw the potential to create an environment that encouraged engaging and thought-provoking discussions and an energetic vibe; the ultimate starting point for community-building and an unforgettable experience. We looked at various options based on event types – for the plenary room we conceptualised two different designs for approval: the first was an array of custom borderless screens which would result in projection mapped images establishing the conference theme. The second design incorporated a 16mx4m high resolution LED wall that explored the option of a huge-scale panorama to use for media content (which the client ultimately chose for the experience). The key was to pique the audience's curiosity and offer a setup for them to listen to stimulating content while also being able to collaborate.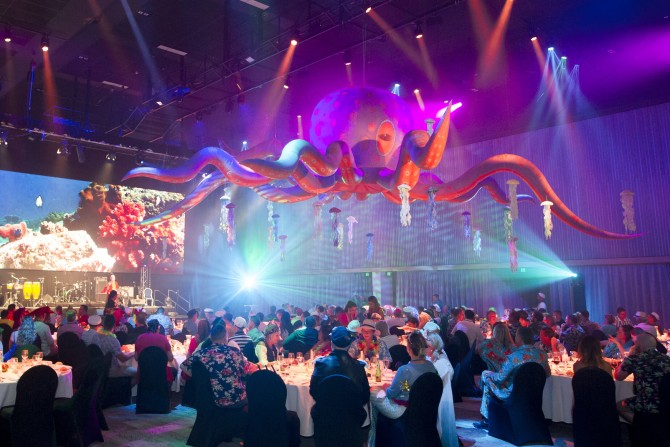 Executing An Unforgettable Experience
Working closely with the client's in-house design team we ensured all design media had the accurate specs to yield the best results on screen. We also tinkered with the tech design so that the supplied media would showcase the content as intended: revealing their vision for a better future. From there we reached out to suppliers (on and off the island) to procure the best possible equipment, within budget. Working closely with venues and in-house production teams, as well as two technical directors to manage the day and evening events respectively, we made sure all event details were planned meticulously. Like we've always said, fail to plan and plan to fail – so it was important for us to test all installed equipment in advance of the event experiences. It also helps us make final tweaks to ensure projected content, stage and tech design are executed perfectly. All in all, the entire experience ran smoothly and seamlessly, with the client praising its outstanding success – their best event yet.